The Broadcast started at 9 p.m. and the actual wedding not until 10 p.m. so we did not expect to watch it. We watched an earlier programme at 7 p.m. on the first 100 days of Meghan's introduction to Royal Life. We did not watch the following hour long programme about the planning for the wedding but at 9 p.m. I put the television on again to have a look at the build up to the wedding. We were so enthralled we watched until 12.30 a.m. when they were driving through Windsor.
Meghan looked radiant in a lovely simple dress and I particularly like her small bouquet and read this morning that it was made out of flowers that Prince Harry had picked.
The sermon by the
Reverend Bishop Michael Curry
was all about LOVE and stole the show.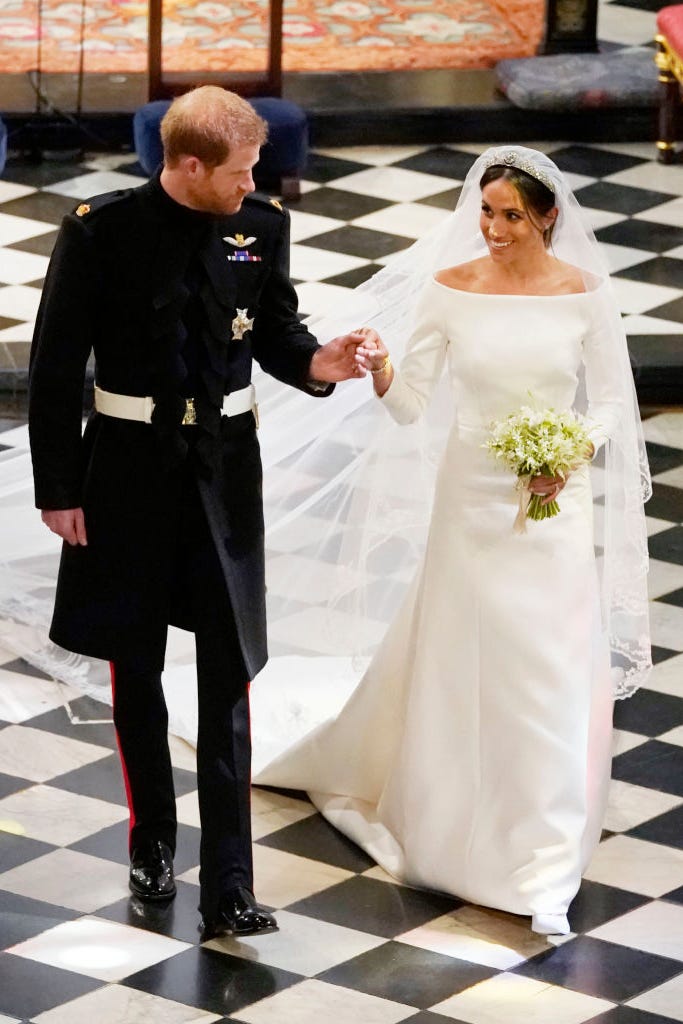 We wish them the very best for a Long and Happy Life together.